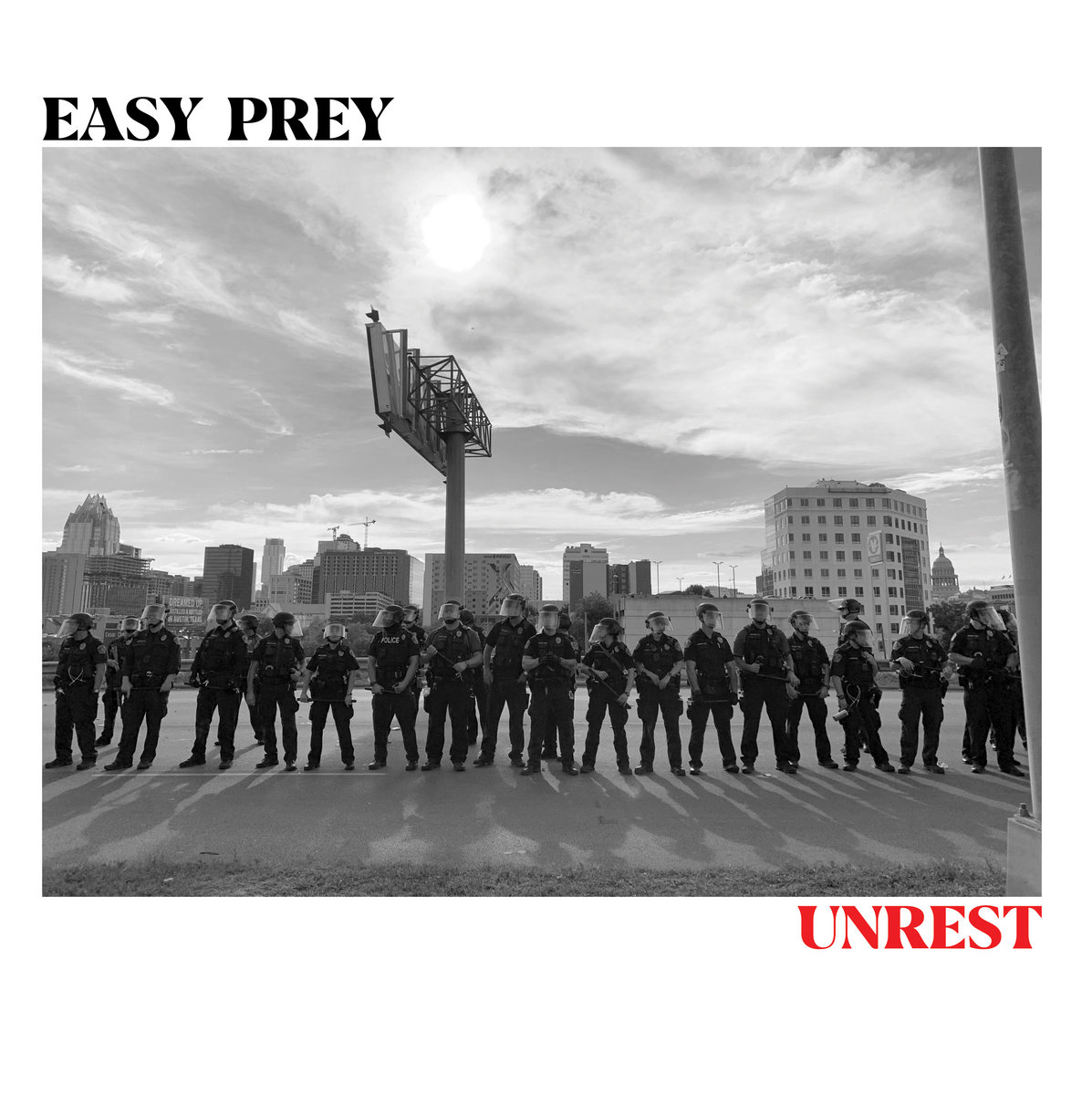 I think it's pretty safe to say that the members of Austin band Easy Prey are pissed off. At least that's the vibe I get while listening to their debut LP Unrest (which I have been listening to almost non-stop for the past few days). If my frustrations and anxieties about all the BS going on around all of us – every day – were a band, I think it would sound a lot like Easy Prey.
Unrest was written during the lockdowns of 2020 and "heavily influenced by the circumstances of 2020 – experiencing mass unemployment and civil strife while the ruling class thrived."
Unrest is a masterclass on what makes a great post-hardcore album — it's heavy, it's loud, it's punishing and it doesn't let up — ever — during its 10 song, 30 minute span. Check out "Other People" below for a taste.
For me listening to Unrest has been a bit of a cathartic experience, where for 30 minutes these guys are pissed off for me, which provides a small — but much needed — sense of relief. Thanks for that Easy Prey!
Unrest is out now via Hellminded Records. I highly, highly recommend it.