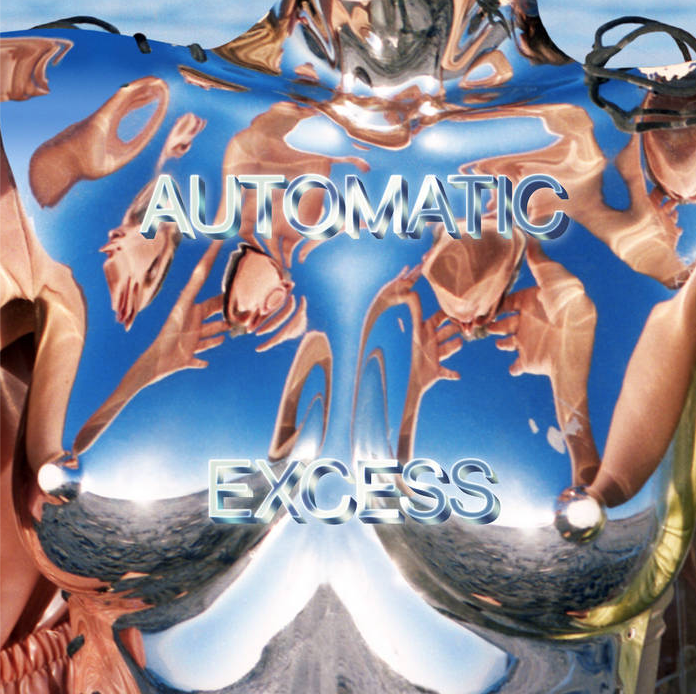 With their second album, Excess, Automatic has proved that they are adept at both timing and rhythmic composition, as each song builds eagerly and each accompanying instrumental layer is carefully interwoven. While the lyrics reflect the presence of excess in a capitalistic sense, there is no excess present in Automatic's musical arrangements. Everything is meticulously crafted, and the production on this album is outstanding. Most of the songs on the album begin with electrifying, charged introductions comprised of just bass and drums, with the exception of "Teen Beat," in which isolated vocals precede any instruments. Each song swiftly transitions into synth-doused verses that, while reminiscent of the 1980's, feel fresh rather than recycled.
The lyrics in Excess delve into the grotesque nature of corporate culture and, as a whole, provide an overarching critique of capitalism in general. In "Skyscraper," a personal favorite of mine, the lyrics are "Up here where the sun has a beautiful shine / To light up perverted American minds / The white hand of luxury, so cool and refined / No trace of the miserable people outside." Automatic effectively riffs about the inefficacy of a system where climbing the ladder distances one from the brutal reality that exists around them- that a win, essentially, is always someone else's loss. The somewhat impersonal nature of the lyrics reflects the lack of compassion in a culture that values personal success at the expense of others. But the thing about Excess is that one doesn't need a complete understanding of the lyrics to appreciate the album; it is as danceable as it is clever.
In many ways, this album reminds me of LCD Soundsystem's Sound of Silver, if LCD Soundsystem was a female-fronted band from Los Angeles. Excess channels Sound of Silver in its lyrical richness, production, quippiness, and dance-punk style that feels New Order-esque. Automatic's vocal and instrumental approach is more subdued than James Murphy's in Sound of Silver, but it works well, as it compliments the album's commentary on the hollow pursuit of consumerism (like in "NRG", which has the refrain "You don't have a choice, so your body is a product / Was any of it real, all the things that you wanted?").
Automatic has opened for IDLES, Parquet Courts, Tame Impala, and, come September, is set to open for Osees, but this album has proved that they have what it takes to climb a ladder that's all their own, which, hopefully, will take them into the upper-echelons of the alternative scene where they can get the recognition they deserve. Excess is out now via Stones Throw Records and is currently available on vinyl at 3hive Record Lounge. In addition to "Skyscraper," be sure to give both "NRG" and "Venus Hour" a listen.
-Tyler Slade