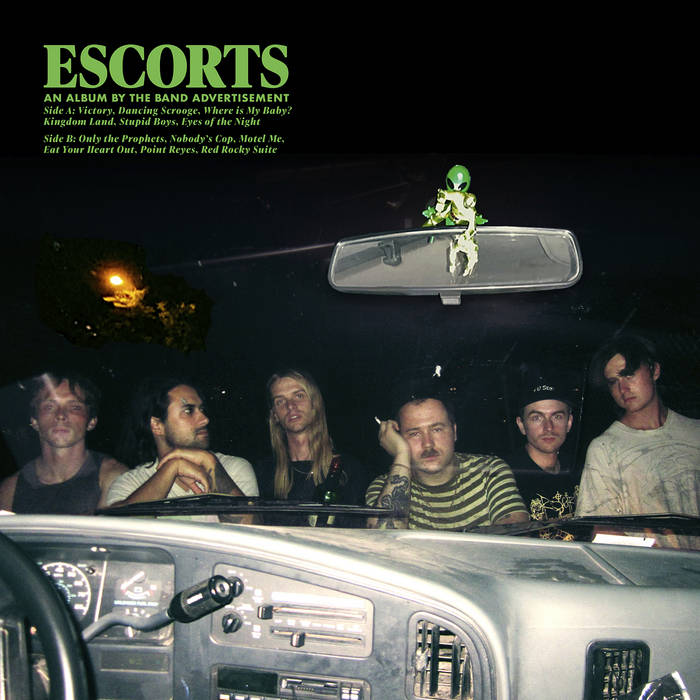 Advertisement, a six-piece band from Seattle, just put out their newest album through Feel It Records – a favorite label of ours. On this release, Escorts, the band brings together a mix of garage rock, Americana, and groovy pop sensibilities. It's an eclectic record that gives you a good range of style but also feels very cohesive.
My favorite tracks include "Eat Your Heart Out," a country/western influenced track that makes you want to drive down a desert highway, "Eyes Of The Night," which is a nice slow burning track that ends with a bang, and "Nobody's Cop," another groovy western-influenced track with some killer slide guitar.
There are some really badass moments on this record and the band gives the listener a lot to appreciate with all the layers and instrumentation going on throughout the track list. This record feels like it should be listened to at night, but I've been playing it all day every day, so you need to go do yourself a favor and check it out!
Escorts is available at our store or on Bandcamp or wherever else you stream your music.