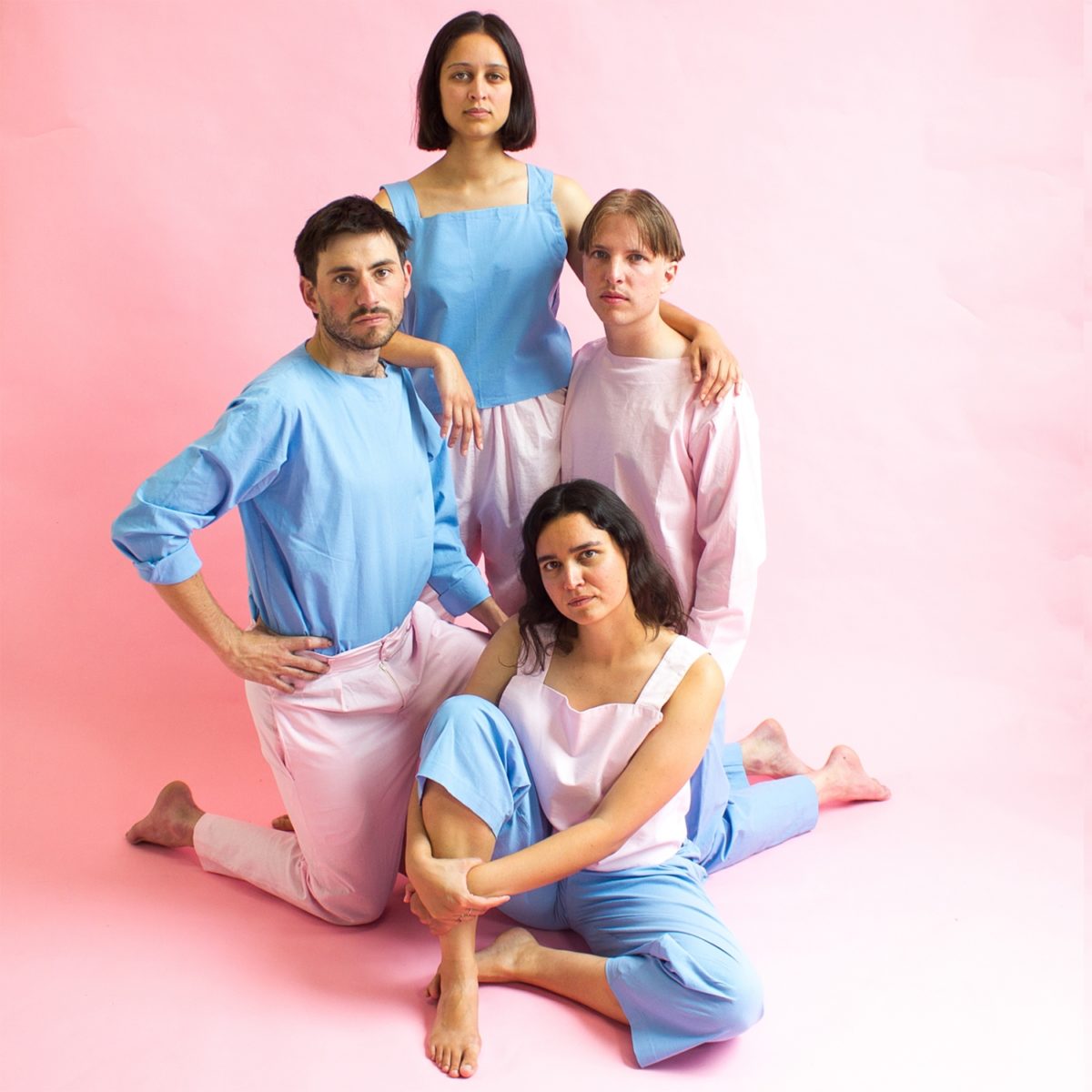 Melbourne-based Partner Look consists of German sisters Ambrin and Anila Hasnain and their partners Dainis Lacey and Lachlan Denton. Their debut album By The Book is 12 tracks of incredibly catchy jangle-pop, mingled with hints of post-punk and just a touch of added twang for good measure. I was lucky enough to receive an early preview of the album and I have listened to it at least once a day since – I can't get enough of it.
The band just released their third single "Right Here" today and we are pleased to be able to share the video for it below. They had this to say about the song: "'Right Here" takes inspiration from the sound associated with Melbourne via Geelong label, Anti Fade. Referencing the paintings of Albert Tucker and the broadway flop Leonardo The Musical, "Right Here" draws upon a patchwork of corruption, greed and loss that lead to Australia's involvement in Nauru and it's inhumane treatment of refugees. Dainis stole the song name from one of Lachlan's songs." You can listen to their previously released singles (and you're going to want to) "Rodeo Tragic" and "Partner Look" as well.
By The Book is being released on February 4 via Trouble In Mind and Spunk/Osbourne Again. We will have it for sale on vinyl in our store or you can cop it from Trouble In Mind's Bandcamp or from Spunk Records/Osbourne Again Records in Australia.