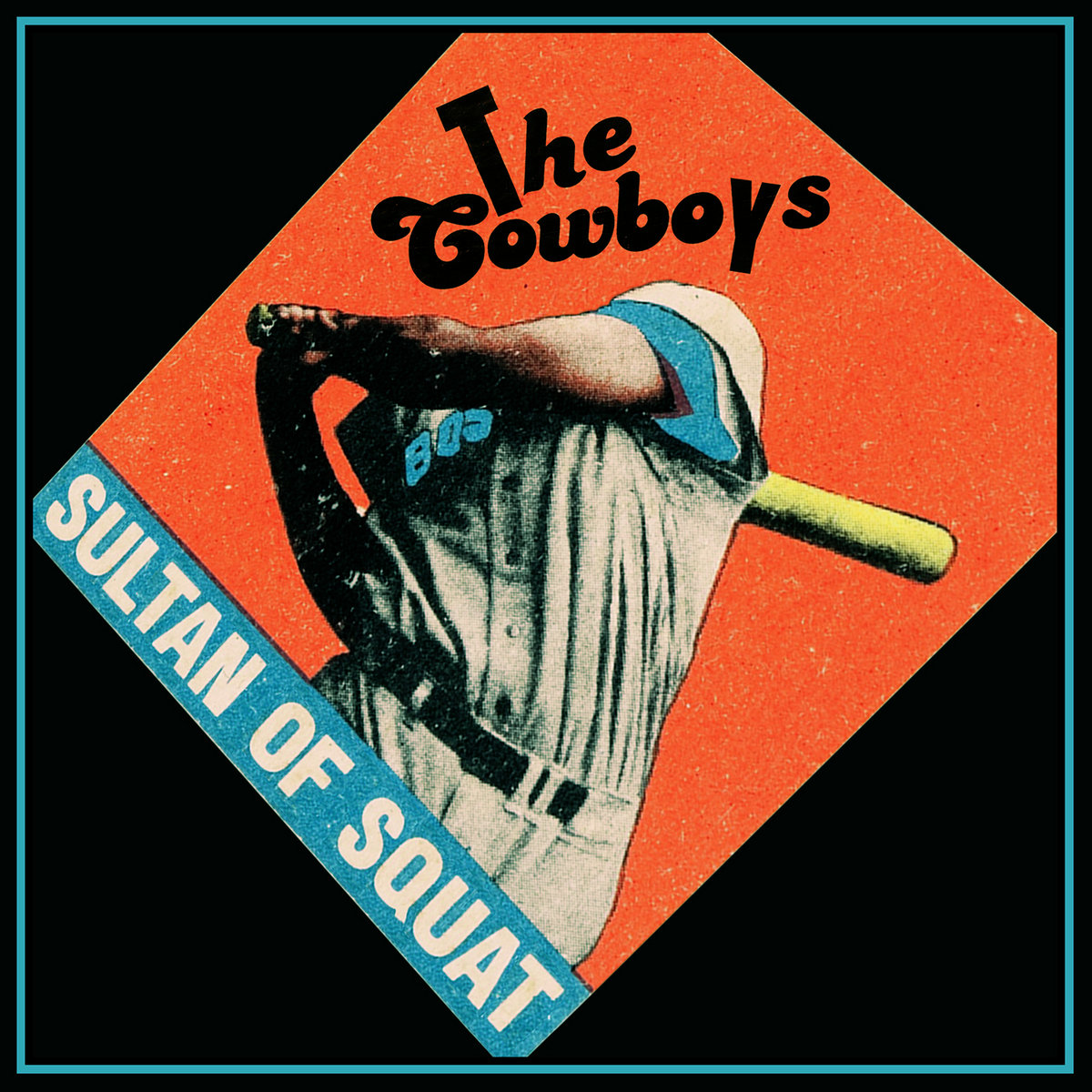 Let's just get my biases out of the way. I am a huge fan of Feel It Records. I listen to everything they put out and buy about 95% of their releases. When I got the promo email for the new LP from The Cowboys and saw the album cover for Sultan of Squat, I knew immediately that I was going to love this album. I wasn't wrong.
From go, on first single and album opener, "The Sultan of Squat" (below), I was hooked. It's a bouncy garage-pop track with a kind of "doo-wop-like" chorus that's just candy to the ears. Their second single, "She's Not Your Baby Anymore" (also below), sounds like it was recorded during The Byrds' sessions for Sweetheart Of The Rodeo.
Sultan of Squat is just killer from start to finish. It sounds like they were listening to lots of and being influenced by the likes of Buddy Holly, Elvis Costello, The Kinks, and The Byrds going into the recording of it. I am completely twitter-pated by it. Please listen to the tracks below; they will put a smile on your face, and we all need more reasons for smiles to be on our faces.
Sultan of Squat is available on 08/25 from Feel It Records as well as our own 3hive Record Lounge. Enjoy.