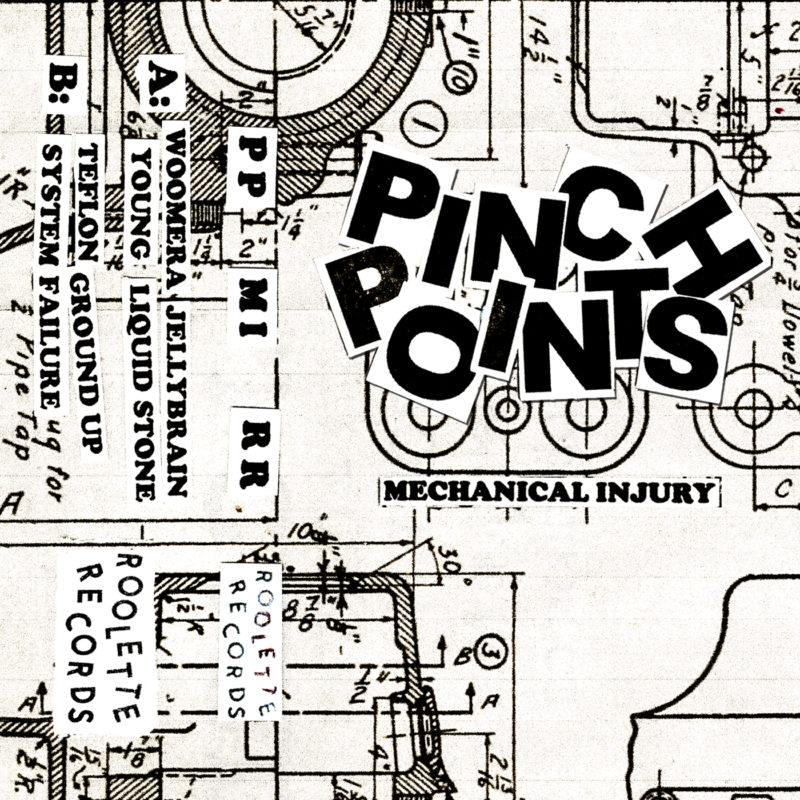 Melbourne's Pinch Points' new EP Mechanical Injury has sprung me from my summer slackerdom. It's pounding, choppy, angular, post-punk (mostly punk) goodness is as good as it gets. They aren't reinventing the wheel, but their execution is spot on.
Mechanical Injury is one of my favorite releases of 2018. It's so good it has had me looking into starting my own label and begging Pinch Points to let me release it on vinyl, but after learning to read, it appears I am too late. Bummer.
Mechanical Injury is available now digitally via Pinch Points' Bandcamp page and will be released someday by Six Tonnes De Chair and Custom Made Music. Enjoy.