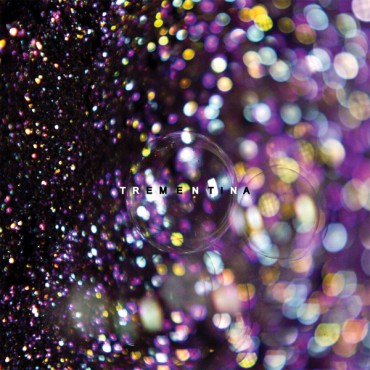 Trementina describe their latest album as "music for lucid dreaming". Not a bad "file under" for a band intent on evolving beyond the My Bloody Valentine tributes that drew listeners to 2014's solid shoegazer effort Almost Reach the Sun.
New influences and elements mark each track, from the lilting Beach House sound of "Please, Let's Go Away" to the cavernous dub of "A Place Up in the Sky". The modulated wall of guitar and rumbling drums get traded for otherworldly atmospherics with a backbone of machine beats, clearing a bigger space for singer Vanessa Cea to fill with her angelic vocals. Given Cea's presence it's tempting to compare her to a coherent Robin Guthrie or playful Siouxsie Sioux but, taking the album in as a whole, her range is too wide to peg.
Compared to earlier recordings, the album feels more connected to its origins: the band's home studio in the remote town of Valdivia, Chile (its title, 810, refers to the distance in kilometers from the capitol city of Santiago). While I've never been, these songs seem to evoke the moods and mindset of a place only the band knows well enough to communicate.
810 is escapist and intimate at the same time, and one of my favorites of 2017 so far.
[Buy Trementina's 810 on shiny new vinyl in the 3hive Co-op Shop, while supplies last.]